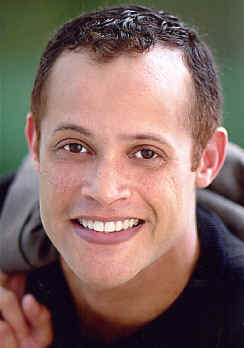 Our time in this dimension
lasts for relatively the time an eyelid takes to blink ..
Use wisely this time you have here
 

Thanks For Visiting  :  )
Life is the reason I write. I write about the living experience from more than a fictional point of view.  After a fatal tragedy and flat-lining twice during brain surgery, I was awakened with a sixth sense of Life and an illuminating view of the physical world in which I found myself living. Through my writing, I share with you what I saw when I died so that you see where you are while you're alive.
Recovering from massive head trauma and amnesia, in therapy at Bethesda Naval Hospital, I was to write what I had for breakfast, lunch, dinner, and what was reported in news broadcasts so that I could train my memory.  Three years later, these journals of cognitive exercise led me back to Hampton University, where I continued my studies and where I graduated with multiple honors.
After Hampton, I was awarded a writing fellowship with Paramount Pictures and Eddie Murphy Productions in Hollywood.  Over the next years, I worked at 20th Century Fox, Universal Studios, and Orion Pictures.  Some of my shows include: Tequila and Bonetti; South Central; Quantum Leap; Coach; Major Dad; L.A. Law; Harry and the Hendersons; Murder, She Wrote; Columbo, movie of the week; and the major motion picture, A Berry Merry Christmas.  I was also nominated for an Academy of Television Arts and Sciences Emmy Award for The Chaser.
Years later in Florida, I am a consultant, author, playwright, producer, and talk radio host painting pictures with words for the world to see and appreciate itself better in the cosmos. My radio broadcast is on the Brain Injury Radio network. I am, as we all are, growing each day closer to the day when my body dies. I direct our collective consciousness to dwell in growth and understanding. I entreat children that they further expand the progress we have made as human beings and one day live in true civilization.
Because of my experience as a TBI patient and book, Surviving Head Trauma, I was chosen by CNS e-Health to become a member of the Advisory Board. Our Mission: Make premier brain care available to all. We strive to decrease the cost of central nervous system (CNS) healthcare and improve the quality, continuity, and outcomes of CNS care.
My published books so far are:  Jason's Final , fiction; Helvena, fiction; and Surviving Head Trauma, non-fiction. Have an adventurous ride. Read one of my favorite short stories, Queen Benita, on the Short Story page on this site.
My first  stage play is The Funny Thing About Death. This is a twisted tale of how we think we understand so much about  being alive and our impressions of death.  The staged reading premiered at Write Act Rep Eastside @ The Richmond Shepard Theatre, New York, New York, directed by Tchia Casselle. 
My second play is Cherry Street Park. This play illustrates the importance of friendship, family, being involved rather than silent, and how one generation shapes the next. Cherry Street Park, directed by Dr. Ava Brewster-Turner, won Emerging Playwright at UpStage Theatre Star Awards. 
My third play, The Bar On 3rd St., is about good and evil, truth and deception. This psychedelic trip begins when Jason Taylor robs a bar and is captured by the bar owners. He is to be used as human sacrifice to their deity. Lies, sex, and murder are nothing compared to the evils he commits to save his family. Doing everything within his power to escape their reign is not enough. His only possibility of freedom comes when he reaches the end of his desire to live.
Thank you for visiting this address in cyberspace. I hope that from your experience, you will discover inside yourself the massive expansion of our indivisible universe.
Much Love,
Terry Smith