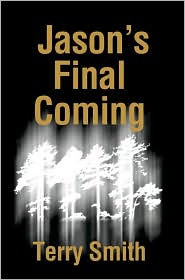 Nicholas Page murders his best friend,
Juvenile delinquent, Jason Taylor.
Jason's spirit appears in the afterworld —
where he learns that his mother is about to die after
she was shot while killing his killer. Jason returns to life
as a spirit before the time of his death and mother's
crime. His mission is to change her fate and prove them
both worthy of Goodness.
      When Jason's spirit returns to the physical world,
his only point of contact is an eccentric neighbor,
Mayne the Insane — a man Jason terrorized when he was
alive. Mayne does everything within his powers to help
Jason accomplish his mission. The antagonist, Nicholas,
as well as the living adolescent Jason, challenge them to
the depths of their limits.
      Jason's spirit travels through multiple dimensions of afterlife
further changing his and his mother's fate. Catastrophic
confrontations with demon spirits and living criminals make
Jason's task incomprehensible.
      The outcome of this story is a riveting and ghostly glimpse
into Jason's world of the dead and beyond.